It is officially that time of year, and it wouldn't be complete without our own shopping list for our wonderful customers. Whether the newbie relative or veteran roommate, for Hanukkah or Christmas, we have the perfect gift for anyone in your life.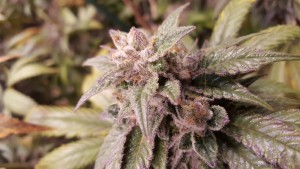 Flower
This one is a clear no-brainer, as a lot of us still struggle with keeping our stashes away from the hands of those around us. What better way to make your loved ones happy than with their own bud?
Pipe
If you are gifting someone with bud, the purchase of a pipe is necessary. Whether an easily concealed chillum or a decked out Sherlock pipe, we have various shapes, sizes, and designs. Our adorable critter pipes are sure put a smile on someone's face!
Silicone Bong
For that person in your life who still loves a good old-fashioned bong rip, Strong Silicone has created a revolutionary product. With 100% FDA approved food-grade silicone, this non-toxic and BPA-free silicone bong is the perfect gift, especially since it comes with a lifetime replacement warranty for purchasers.
Vape Pen
I have to admit this is somewhat of a personal suggestion, as I only recently entered the vape pen world and know just how affordable and convenient the purchase can be. A vape pen is great for really anyone who smokes, as it offers the utmost accessibility because there is no bowl to load, and you can buy and switch out cartridges whenever you like.
Branded Apparel
Doing your holiday shopping here would not be complete without some of our swag. Purchasing any of our clothing will not only represent your love of the industry, but you will receive a discount off of your purchase for wearing said merchandise. It is the gift that keeps on giving!