Address:
813 Smithfield Dr.,
Fort Collins, CO 80524

Recreational Hours:
9AM-8PM, 7 Days a Week

Medical Hours:
9AM-8PM, 7 Days a Week

Phone Number:


970-472-6337
Choice
Organics
RECREATIONAL & MEDICAL MARIJUANA
ChoiceGrown flower is grown in all organic fertilizer & nutritious soil. We feed the soil, to feed the plants.
When we first entered the medical marijuana business, we knew the quality of our cannabis would set us apart from other dispensaries. We set out to grow the best flower from the best strains! Our patients tell us we succeed!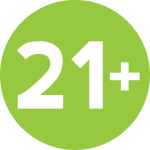 SAVE THE DATE: July 10th 2017
National Concentrate Day Select strains of Happy Camper Shatter & Wax
Only $4.20 per .25 gram plus tax. Limit 4 per person. The early bird gets the concentrates. Show up early...while supplies last!
Stay Connected In the Online Conversation
The Choice
Experience
"High quality bud with friendly, knowledgeable staff."